Sailing tomorrow Sabattus, ME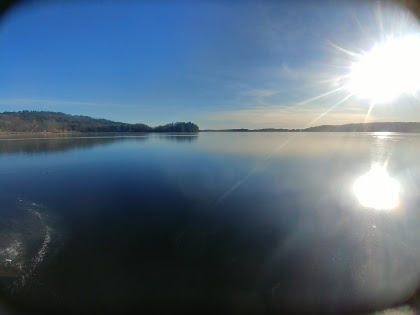 Glommed from cibc and facebook
Lee Spiller sent this photo of the ice he found on Custer Pond maine (AKA Sabattus Pond) in Sabattus. Lee skated the lake top to bottom and reports 3 to 4 inches of ice mostly grade 9. The lake has not been sailed, as always caution is to be used. The boat ramp is located on the southwest side of the lake just northwest of the town of Sabattus at Martin Point off Lake Street. Lee plans to sail tomorrow as do I. Winds are forecast to 5 to 6 MPH with possible rain starting around 4PM. Info on the lake can be found at lakesofmaine.org search for town of Sabattus.
There are reports of some rough spots but worth the sail.
Its early in the season, be careful.
John
DN5023
John@neiya.org
P. S. If you are planning on going leave a comment below.
3 responses